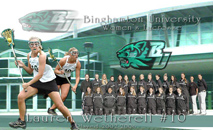 Website Launch
New-Flash Launches New Website
New-Flash has successfully delivered thousands of athletic awards and continue sustaining relationships with all of our customers...


1999
New-Flash Founded
A team of student athletes said there must be a better way to commemorate an athlete's career...

New-Flash is a team of former student athletes who chose to continue their team approach to business. We believe in bringing the best out in each other and strive to bring the best out in the athletes for whom we create awards.

Our results are a testament to our mission and services. We have never lost a customer and have had only great feed back from our customers from around the world.



Lehigh University Athletics
Colgate Athletics
Rutgers University
Manhattan College
Drew University
St. John's University
Binghamton University
Iowa State
Many High Schools